Attorney at law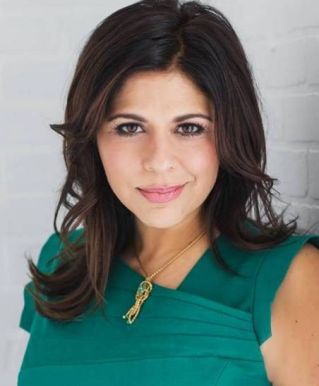 Cannon Law PLC features Sonia Cannon as the lead attorney. Her education and experience as an attorney is preceded by her diverse positions with the State of Michigan.
Early in her career Sonia was employed by the Michigan Department of Health and Human Services and the Michigan Department of Corrections. Working with State agencies has given her special insight into how governmental agencies and polices drive cases. Employment with these agencies has given Sonia a unique perspective on the What, Why, Who and How things work. It also provided Sonia with an opportunity to develop relationships with various law enforcement, social service agencies, attorneys and other resources in communities located in the State of Michigan.
Sonia continued her involvement with the State of Michigan as an Assistant Attorney General after graduating from law school where she was employed by the Children and Youth Services Division. There, she dealt with thousands of cases involving child abuse including shaken baby trauma, sexual abuse, fractures, physical abuse, domestic violence, substance abuse and mental health issues.
After leaving the Department of Attorney General, Sonia decided to start her own law firm using the skills, knowledge and experience she gained working with the State of Michigan to help families going through difficulties. It is not unusual for other experienced attorneys to seek out Sonia's guidance and assistance during a divorce, criminal matter, cps and/or personal protection order case. Sonia has the ability to manage several cases involving the same allegations knowing the impact one case can have over the other. Often, other attorneys ask Sonia to serve as co-counsel because they do understand there are implications and interplay between the various cases.
While Sonia deals with complicated family law matters including divorces and child custody disputes, she also has over ten years of experience handling family law matters related to financial issues and high conflict custody issues. Sonia understands that it's best for families breaking up to preserve as much of their marital savings or resources for their post-divorce lives. At the same time, you can place no value on the best-interests of your children. You deserve justice and an equitable resolution once your marriage has ended.
Sadly, during divorce there are some people who lie, steal or hurt their children. A parent may try to alienate or break the relationship between a parent and a child. This is contrary to the Child Custody Act. Sonia also successfully handles cases where one spouse is trying to financially take advantage by hiding assets, avoiding financial responsibility and/or refusing to become gainfully employed.
Sonia is a no-nonsense attorney who prides herself on achieving the BEST possible results for her clients. She bases her success on her ability to make her client's life better.